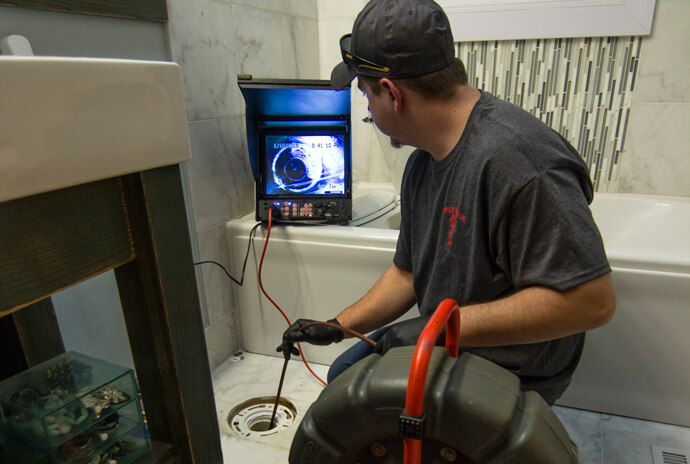 When you have a clogged drain, you need immediate, efficient assistance so you can get back to your life ASAP. So why not give the local, drain cleaning experts a call?
Sewer Duck of Aberdeen understands the hassle, and we know clogs. Whether it's your main line, floor, sink or toilet, we'll be at your door day or night to provide that timely fix. Our trained professionals will thoroughly inspect your pipes, isolate areas of concern, clean the entire system, restoring the pipe to full flow and optimum performance. Our knowledgeable staff and top-of-the-line equipment ensures you receive the best service at the best price. Give us a call for your drain or sewer cleaning emergency; we'll be happy to come save your life!
Our advanced video-inspection equipment is what sets our technicians apart from the rest, as we are able to pinpoint the blockage within minutes. This avoids tackling the wrong area so we're in-and-out with minimal invasion, immediate results and a clog-free drain. Want to learn more or set up an inspection? Give us a call at 225-1655.