Great service at an even greater price. What could be better?
FREE Video Inspection
With a Main Line Cleaning
Do you feel comfortable not knowing? Have your sewer line video inspected and cleaned before you purchase a new home, purchase sewer insurance or before it is too late. Receive a FREE video inspection with e-appointment or scheduled yearly maintenance (residential only).
Offer excludes emergencies, commercial or industrial. Group rates, as well as nonprofit organization discounts, are available.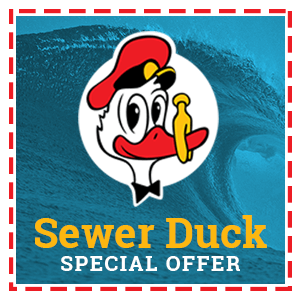 More Special Offers
Make sure that you come back frequently to see our specials. We are not only the best ones for the job but we give you the best price to match.
It is our pleasure to serve you.